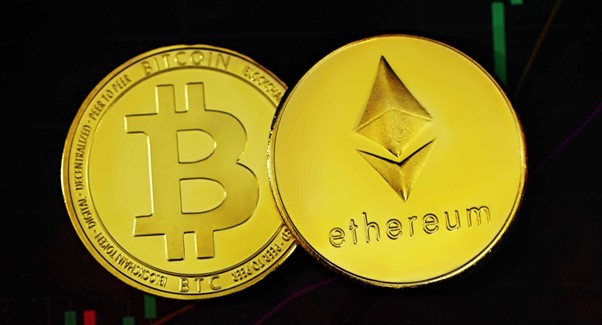 Since the crypto market crash, many investors have been keeping a close eye on the market, waiting for it to rise skywards again. When it feels like things can't get any worse, Bitcoin's (BTC) value slumped below $20,000 over the weekend. From its peak in 2020, when Bitcoin was worth $69,000, this is a woeful diminution. Still, sitting atop the pyramid of crypto, the value of BTC is held as a determiner of the health of the market.
Similarly, Ethereum (ETH) has also fallen significantly in value over the past couple of days to approximately $900 which is also a sizable decline from its peak of approximately $1400 in 2018.
As the twin juggernauts of the crypto universe, there's a lot of pressure for both to rise again.
Is The Market Expected To Rise Again?
Simply put, yes. Although nothing is ever certain when it comes to crypto (or anything else), experts believe the market will soar again, when remains to be seen. The market began its dip about a month ago. The market crash has been anticipated ever since, the exact time and day remained illusory. As protracted as the crash happened, the recovery could be as unsteady and prolonged.
As Bitcoin fell as low as $17,700 over the weekend, many experts believe that it will fall further. At the time of writing, Bitcoin's current value is $20,600, evidence to suggest the power of a comeback. Anything can happen during this time.
Will Ethereum Hold Its Position?
Ethereum is the second-largest cryptocurrency in the market and the largest blockchain. As it reached approximately $900 over the weekend, ETH is currently valued at $1130. Whilst some users may be expecting Ethereum to slip from its dominant position, it is still one of the most beloved and used blockchains, supporting an endless kaleidoscope of projects.
If its price drops further, ETH will still have strong potential to retain its current position especially, as the infamous and much speculated upon Ethereum 2.0 merge is set to take place at some point this year.
What Does This Mean For New Projects?
For new projects entering the market, this is a sensitive time. As many users are not looking to invest right now, others are looking for presale projects as they're not directly impacted by the market crash.
For example, CashFi (CFI) is a new project that has only recently entered the presale phase. Set to launch officially in September 2022, many investors are leaning towards investing in this type of innovative, infant project, allowing the market time to recover before launch. This means that when CFI does launch, it shouldn't be affected by the current predicament the market finds itself in, with hopes of its strong and rejuvenating recovery.
When a project is in presale, its token price invariably tends to be low. This means that investors are not risking too heavy a burden by investing now. Projects like CashFi have strong potential to succeed in the long-term and could end up being a great investment opportunity.
It is important to note that market fluctuations can happen at any time, so ensure you research further before making any investment decisions.
Learn more about CashFi using the links below:
Presale: https://enter.cashfi.app/register
Website: https://cashfi.app/
Telegram: https://t.me/CashFi_Token
Disclaimer: This is a paid release. The statements, views and opinions expressed in this column are solely those of the content provider and do not necessarily represent those of NewsBTC. NewsBTC does not guarantee the accuracy or timeliness of information available in such content. Do your research and invest at your own risk.