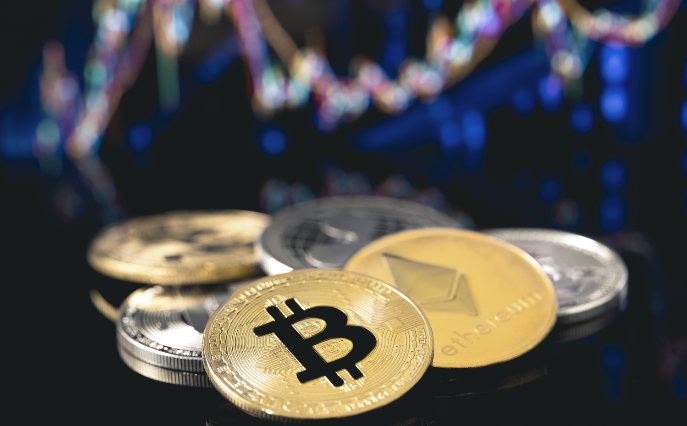 Bitcoin (BTC) rose to highs of $49,305 on Aug. 28 after the U.S Fed Reserve sparked a run-up toward critical resistance. Bitcoin recovered modestly from an earlier pullback, which took the price to lows of $46,315 on Aug. 26. Despite the run-up, many analysts point to the $49,300 as the level to clinch.
Crypto trader and analyst Rekt Capital states: "If BTC can stay above the ~$49,000 level for the rest of the week… It would set itself up for a phenomenal Weekly Close." At the time of writing, the cryptocurrency market was paring slight gains as Bitcoin traded slightly down at $48,600. However, Solana (SOL, +11.36%), Hedera Hashgraph (HBAR, +4.44%), Celo (CELO, +6.90%), Audius (AUDIO, +18.68%), SKALE Network (SKALE, +12.16%), Harvest Finance (FARM, +28.49%) were notably up in the last 24 hours.
What's Happening?
Ethereum (ETH)
After implementing Ethereum Improvement Proposal 1559 (EIP 1559) in the London Hard Fork, over 100,000 ETH was burned. At the same time, there is an increase in Ethereum being staked in the ETH2 contract.
Courtesy: Santiment
Analysts expect higher volatility in Ethereum prices in the coming days. At the time of the post, Ethereum was trading slightly down at $3,225 after reaching highs of $3,290 on August 28. On-chain analytics, Santiment noticed an increase in average gas used stating:
"#Ethereum has quickly rebounded to Tuesday levels, eclipsing $3,276 half an hour ago. With $ETH transfer demand increasing, the amount of average gas used (in gwei) has risen sharply to 132.53 per transfer. This is a 3-month high in average gas fees"
Arweave (AR)
Arweave is a decentralized storage network that seeks to offer a platform for the indefinite storage of data. Arweave's native AR token has doubled in value over the last 48 hours, rising from Aug. 27 lows of $24.41 to highs of $48.36 today. This can be partly attributed to the growing non-fungible token (NFT) ecosystem on the Solana blockchain. AR was also listed recently on Wazir. X exchange, thus increasing its accessibility.
Earlier in the week, Credit card giant, Visa made news after making a sizable investment in the NFT space to acquire a popular digitally pixelated CryptoPunk. The mention of Arweave as a permanent storage solution in the Visa NFT whitepaper also gave the decentralized storage solution a boost.
Celo (CELO)
Celo is a mobile-first platform that makes crypto payments accessible to anyone with a mobile phone. Celo (CELO) has mounted an impressive rally over the last three days, rising from Aug. 26 lows of $2.89 to highs of $5.15 today, gaining nearly 78%. Recent integrations seem to have given Celo's price a boost.
First, QuickNode, a building infrastructure to support the future of Web3 recently announced support for Celo. Second, Celo announced its partnership with DuniaPay, a full-service digital banking app, to ease financial services for residents in West Africa. Earlier in August, CARE USA, a leading humanitarian organization fighting global poverty chose Celo as one of its First Blockchain Partners in Latin America.
Safemoon (SAFEMOON)
Safemoon announced the launch of its wallet on August 28. Stating: "THE #SAFEMOONWALLET IS NOW AVAILABLE TO DOWNLOAD ON THE APP STORE AND GOOGLE PLAY." Other upcoming developments surrounding SAFEMOON include the bridge to WAX and EOS cryptocurrencies. At the time of post, SAFEMOON traded at $0.000002912.
Harvest Finance (FARM)
Harvest claims to "automatically farm the highest yields in DeFi." FARM is the governance token for the Harvest Finance protocol. The month of August saw new listings for FARM. On August 17, Crypto.com listed FARM both on its App & Exchange. Then August 19, Harvest launched a staking product that allows users to stake FARM within the comfort of their Binance dashboard.
Harvest Finance has marked the last two days in green, rallying nearly 42%. At the time of post, FARM traded at $290 after reaching highs of $304 in the day.
Image Credit: Shutterstock