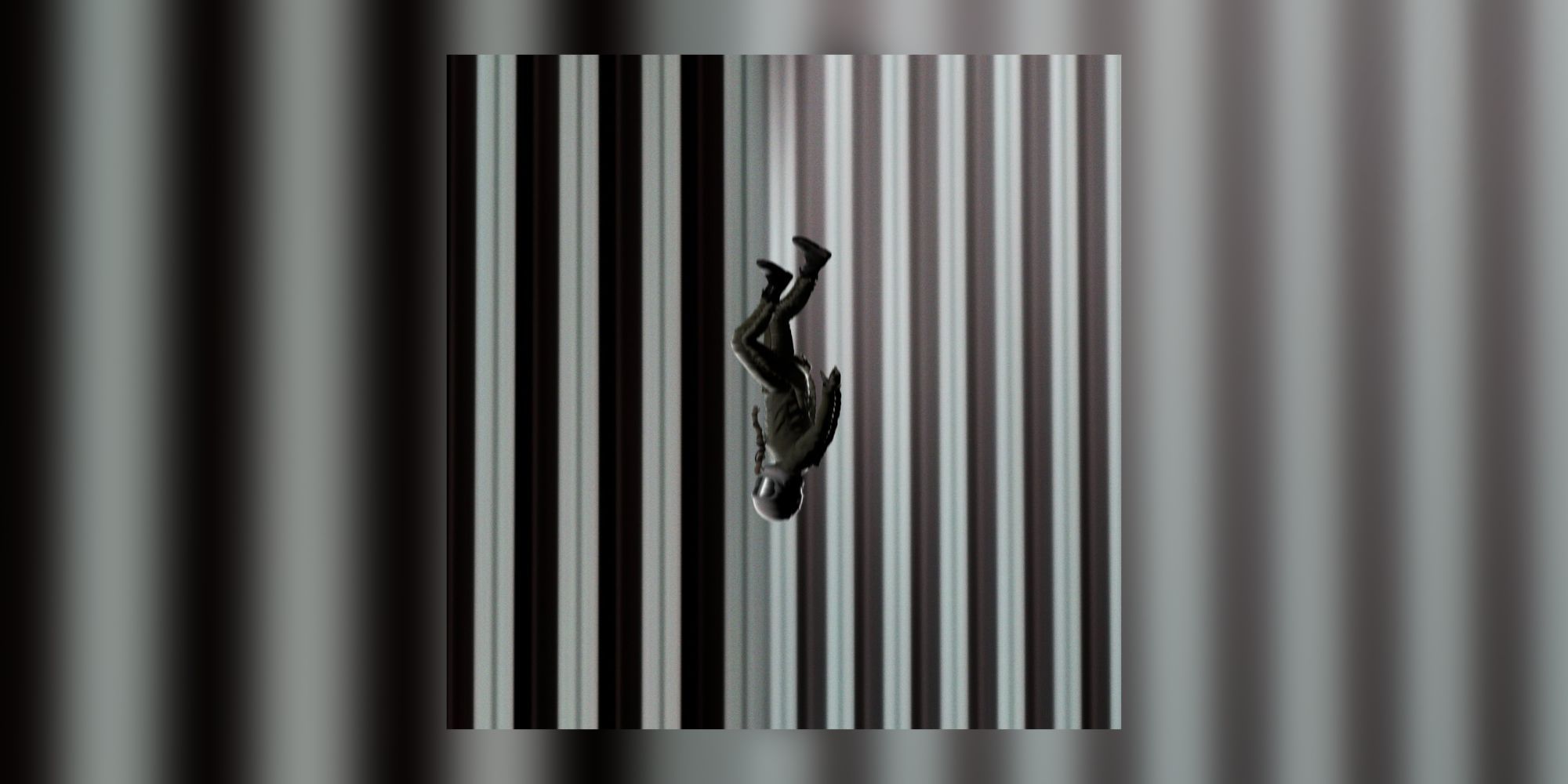 Update 23/07/2022 23:26 GMT: GameStop has provided TheGamer with a statement on this story. "This NFT will be removed from our marketplace entirely. This user has already had their minting ability removed from their accounct and we have already been in direct contact with the creator about these actions," the company pointed out. The original article follows.
An official GameStop site is selling an NFT that references a real-life 9/11 victim, inspired by the famous "Falling Man" photograph. The NFT swaps the victim out for an astronaut, posing them like the unknown man who fell to his death.
Also called "Falling Man", the NFT is currently available to buy on GameStop's own NFT site, which it launched back in May. The listing has come under fire from the gaming community, with many labelling its creation "disgusting", and "beyond appalling".
Related: Final Fantasy NFTs Cement Square Enix As The Worst Publisher In Gaming
The real-life photograph depicts an unknown victim of the attack on the World Trade Centre falling to his death, as many did in an attempt to flee the fires. The NFT keeps the subject in the same pose, with the background also resembling the North Tower. It is currently on sale for 0.65 ETH, which is the equivalent of $994.74 USD.
In its GameStop listing, the NFT's description reads: "This one probably fell from the MIR station", referencing the 1997 space station crash.
The NFT was not created by GameStop, but it has been listed on its platform for eleven days at the time of writing. There is a report function on the site, but trying to issue a report sends you to a page to link your crypto wallet, so it's not clear if non-users can flag the artwork.
Unsurprisingly, the NFT has been met with severe backlash since it was discovered by ResetEra users. "This is fucking disgusting", user Reanimatoin writes. "And I thought crypto/NFT bros couldn't sink any lower".
This sentiment is shared in many of the replies. "1,000 bucks for a person's last seconds on earth and turned it into a meme", says idonteven. "That's truly pathetic", agrees FTF. "Wonder if the person's family can sue GameStop for this".
Next: Lower Your Expectations If You Think Gotham Knights Is Four Games In One