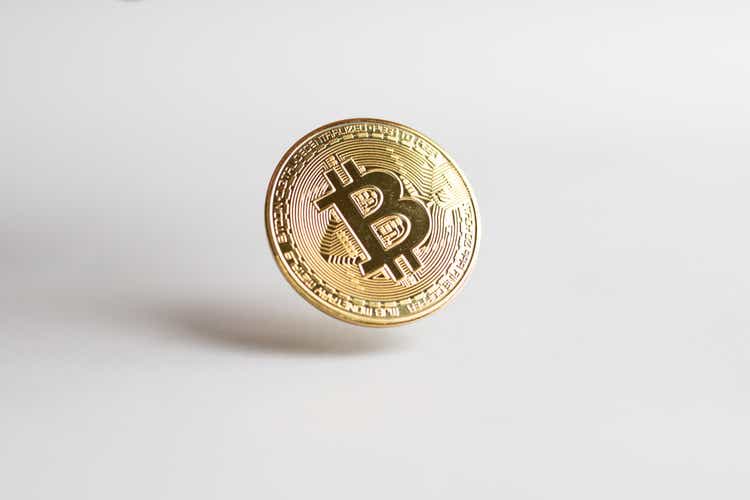 Brazilian investment brokerage XP (NASDAQ:XP) is looking to enable its clients to trade digital assets on its Xtage platform by as soon as mid-August, Reuters reported Monday, citing Lucas Rabechini, the firm's director of financial products, in an interview.
XP's (XP) employees started testing Xtage a couple months after it was first introduced in May, around the same time when Brazilian fintech NuBank (NU) offered its users bitcoin (BTC-USD) and ether (ETH-USD) trading on its platform, Reuters noted.
The company will initially let its clients with an "adequate investment profile for such operations" to buy and sell bitcoin (BTC-USD) and ethereum (ETH-USD), and is planning to expand its product offerings by the end of 2022, Rabechini said, as quoted by Reuters.
Specifically, 10 more digital tokens will be available for trading "by the end of December and the beginning of next year," Rabechini told Reuters.
XP (XP) did not immediately respond to a request for comment by Seeking Alpha.
The move comes even as the cryptosphere faces a cyclical downturn in the face of impacts from troubled crypto firms Celsius Network, Three Arrows Capital as well as Voyager Digital (OTCPK:VYGVQ), suggesting that interest in the emerging space is still looming. Bitcoin (BTC-USD), in particular, is off around 65% from its November peak as investors shun riskier assets and enter safer ones like cash. Over the past 24 hours, the token is sliding 3.7% to $21.9K vs. its all-time high of $68.89K.
Rabechini, though, is expecting the tough market backdrop to not last forever. "You can say 'the volume has been weak, there will be few orders,' but we see this market systematically growing over time, and our long-term view is not just focused on price, but also technology," he explained to Reuters.
Previously, XP announced crypto trading platform Xtage.